Tweet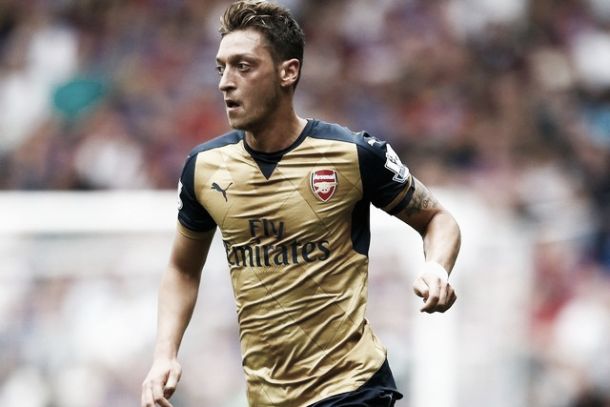 with a mere 10 days remaining of this summer's transfer window you could forgive yourself for thinking there are a huge percentage of "unusual" rumours that come about as the clock ticks down, today was no exception as Arsenal's German play-maker has been linked with a move to Turkish side Besiktas.
Reported in today's Mirror, they state that former Besiktas board member Erol Kaynar claims that Erdan Torunogullari, the club's transfer chief, has held talks with Ozil's agent.
"Erdal [Torunogullari] met with Mesut Ozil's representatives last week and made an enquiry," Kaynar said.
Ozil has only been at the Emirates since 2013 when he made his move for Real Madrid for £42.5 million.
Wenger laughed off the speculation
Arsene Wenger was asked about the bizarre transfer story at his Friday pre-match press conference and flatly denied any truth in the speculation.
The Arsenal boss stated that Ozil is "fully committed" to the club and is just concentrated on "getting results"
The Turkish born German has become an integral part of the Arsenal squad, he will be vital as Arsenal attempt to end their premier league trophy drought, the North London club last lifted the title in 2004.
A big season for Ozil
The German international has entered his third season in English football, and he looked impressive in the 2-1 away win at Crystal Palace last Sunday, he will once more be a very important cog in the Arsenal machine.
The infamous No.10's form has been indifferent in his previous two seasons in an Arsenal shirt, he picked up an assist at Selhurst Park,he has also created nine chances already this season which sees him currently joint top in the league with team-mate Santi Cazorla.
Ozil has always cut a disinterested figure on the pitch- which is just his running style, some of his best work comes off the ball. To get the best idea of what he brings to this Arsenal squad you really have to watch his off-the-ball movement, it really is something else.
The German will once more be centre stage as Arsenal look to build momentum following last week's win, with the visit of Liverpool to the emirates on Monday night.